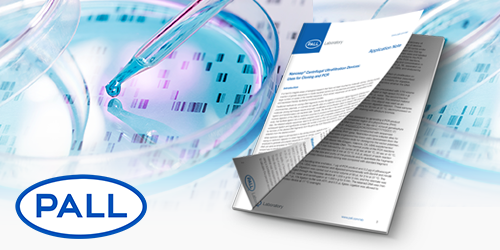 It is hard to imagine any area of biological research that has not been touched by molecular cloning. Standard cloning techniques often involve multiple purification steps, each associated with significant product losses, therefore requiring large amounts of starting DNA to guarantee sufficient vector and insert material to complete subsequent ligation and transformation steps. Because of the numerous applications that require production of recombinant DNA molecules, a rapid method is needed for cloning DNA fragments into the desired vector and ultimately engineering a recombinant strain.
Download this application note from PALL Laboratory
to learn
about how centrifugal ultrafiltration devices can provide a more streamlined cloning process!