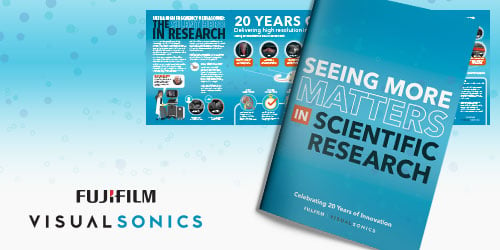 It's no secret that scientific research has improved the quality of life for humanity immensely. We live longer and healthier lives today than ever before. This is the direct result of gaining a better understanding of disease and biology by way of continuous research being conducted in universities, hospitals and research facilities around the world.More than ever, researchers rely heavily on imaging tools to visualize and acquire important data to be able to succeed in their research.
Of all the imaging modalities available today for studying the nature of disease, ultra high frequency (UHF) ultrasound is one of the most innovative and effective ways to acquire high resolution images and robust data.
Download this poster from FUJIFILM VisualSonics to learn more about this silent hero!