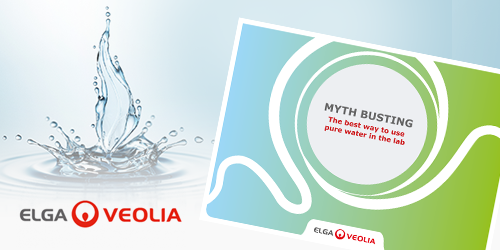 Water is an excellent and nontoxic solvent, making it the reagent of choice for much wet laboratory work across many scientific fields, including biology, chemistry and physics. For the researcher, the strong solvent properties of water can pose a problem; it happily mixes with and dissolves a wide range of factors and is therefore easily contaminated. Laboratory researchers therefore use purified water for most procedures and experiments.
Different techniques demand different levels of water purity. For example, water for cleaning laboratory glassware doesn't tend to need to be that pure for most applications, whereas even low levels of contamination can quickly ruin a high performance liquid chromatography (HPLC) or mass spectrometry (MS) experiment.
Download this white paper from ELGA LabWater to learn about the role of pure water in the laboratory and the advantages of in-house water purification!