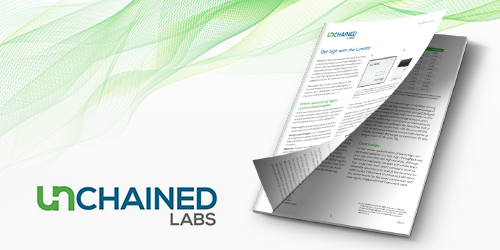 Spectrophotometry can quickly determine the concentration of your sample, but using the technique to quantify highly concentrated samples with high precision and high accuracy is often impeded by high background and poor signal detection.
Wouldn't it be mind-blowing if you could accurately measure your highly concentrated biologics in a dilution-free, accurate, and high-throughput way? The Lunatic platform tackles these issues with confidence:
Covers a dynamic range from 0.02–150 mg/mL (mAb)

Applies a unique turbidity correction for more accurate quantification

Measures up to 96 samples in 5 minutes using only
2 μL of an undiluted sample
Download this technical note from Unchained Labs to learn more!