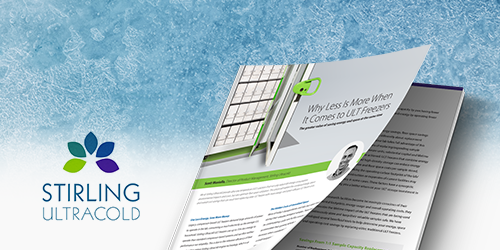 Laboratories, research facilities, and other healthcare-related operations are always looking for ways to reduce their energy consumption, environmental impact, and costs.

Operations that want to experience real results in these areas should select equipment that is not only energy-efficient, but that also optimizes floor space and storage density. Incorporating lab equipment that balances all three of these factors at the same time offers the greatest potential to maximize efficiency and cost savings.

Download the latest application article from Stirling Ultracold to learn how replacing compressor-based ultra-low temperature (ULT) freezers with more energy- and space-efficient Stirling Ultracold units delivers more overall cost savings while operating with a smaller carbon footprint.