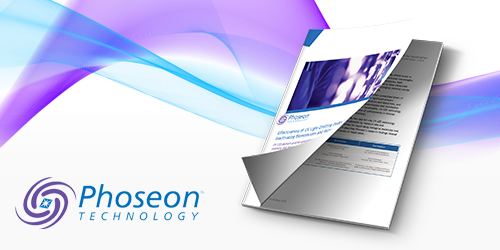 While particular wavelengths affect different bonds within biological molecules, both nucleotides and proteins can be modified by deep ultraviolet light. This means that microorganisms and biological material alike can be inactivated with the right dose of light.

UV-C light is known as "germicidal UV" for its effectiveness in decontamination and disinfection. UV LED technology enables complete inactivation of contaminants in minutes compared to traditional methods.

This enables significant process improvements, including faster operations and increased capabilities for decontamination and disinfection applications.



Download this white paper to explore why UV LED technology should be considered by research labs and manufacturing facilities for inactivating biological molecules and microorganisms.