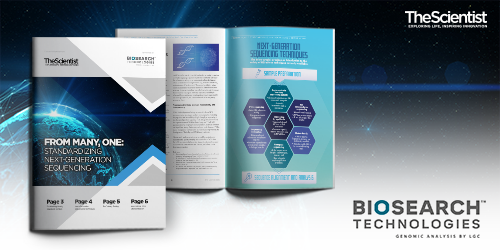 Next Generation Sequencing (NGS) has accelerated research and discovery efforts by shortening sequencing time and providing highly sensitive detection of mutations. NGS-based applications have considerable applicative reach across a broad spectrum of clinical and basic research areas including genetics, microbiology, and oncology.
With the advent of modern sequencing platforms, the main challenges are now related to the consistent analysis and interpretation of the voluminous data extracted from NGS assays. Data standardization methods and proficiency testing schemes designed to verify quality standards for NGS are discussed in this eBook along with guidelines for global consensus for NGS-based techniques.
Download this original eBook from The Scientist to learn more about:
Sample and data processing standardization

Different methods for NGS library construction

Proficiency testing protocols for workflows

Harmonizing international standards for NGS
This free eBook was made possible by an educational grant from Biosearch Technologies.