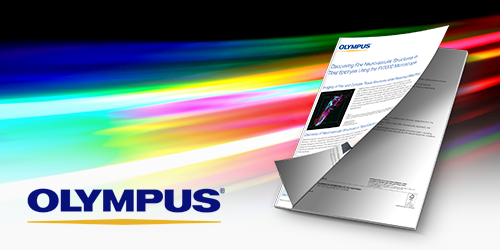 Imaging blood vessels and sensory nerves in the epiphysis of a knee joint is difficult because the nerves and vessels form a complex structure within a narrow area.
Owing to its high transmission efficiency, the FLUOVIEW FV3000 confocal laser scanning microscope enables bright, high-resolution imaging of fine structures while using low laser power, which helps minimize photobleaching in the sample.
Download this application note from Olympus to find out how the FV3000 microscope enabled a research team to successfully image a complex 3D structure of sensory nerves and their surrounding vasculature penetrating a foramen in the tibial epiphysis!