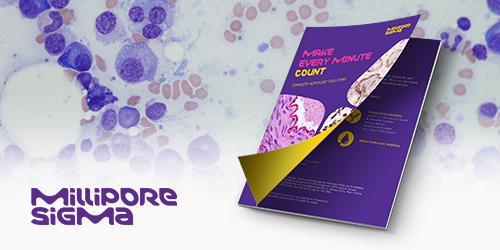 With MilliporeSigma's Complete Pathology Solution, you'll find the right tools, products and superior customer assistance to support your entire tissue diagnostics workflow. From sample collection and handling, to fixation and processing, tissue staining, and covering all your IHC and water purification needs

—

you can have confidence in the quality of your results with our one-stop pathology solution.
With this resource from MilliporeSigma, you'll find that there's no limit to what you can do—find the diagnosis faster, save a life, change the world.
The life science business of Merck KGaA, Darmstadt, Germany operates as MilliporeSigma in the United States and Canada.