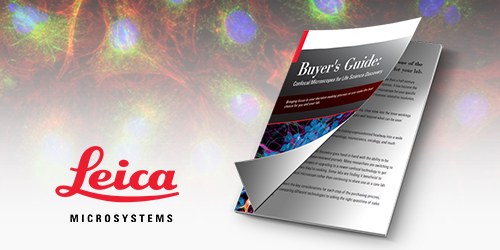 Confocal microscopy has come a very long way since its invention more than a half century ago. Today, it has become the standard for fluorescence microscopy. Confocal microscopy offers life science researchers a crisp, clear view into the inner workings of cells, structures, and tissues. Empowered by this technology, researchers are making unprecedented headway into a wide range of biomedical specialities including immunology, neuroscience, oncology, and much more.

Choosing the right confocal microscope for your specific research is

one of the most important decisions

you will make for your lab, and requires careful consideration of the appropriate mix of features related to resolution, sensitivity, and speed.
In this sixteen-page guide from Leica Microsystems, you'll learn the key considerations for each step of the purchasing process, from budgeting to terminology to comparing different technologies, so that you can make a confident and informed decision.