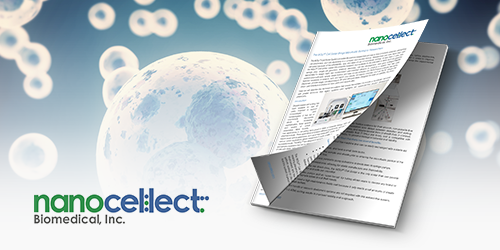 Now, isolating single cells for CRISPR and Cell Line Development cloning can be done in your lab on your schedule and budget with the WOLF Cell Sorter and N1 Single Cell Dispenser. With a unique microfluidic sorting mechanism and sterile, disposable fluidic path, cells can be obtained in a gentle and sterile manner. Plus, the system is small enough to fit in a tissue culture hood and can be run by anyone in the lab with easy-to-use software.

• Use any sheath buffer, including culture media, in a low pressure microfluidic set up, to increase viability and outgrowth of cells. Now you can do more with your sorted live cells.
• Eliminate system maintenance with sterile, disposable fluidic path. It has never been easier to be a user of cell sorting.
The WOLF system allows users to enrich and clone cells right away on their schedule
and in their lab.
For more information about cost effective, viable, and sterile cell sorting, download this whitepaper from NanoCellect.