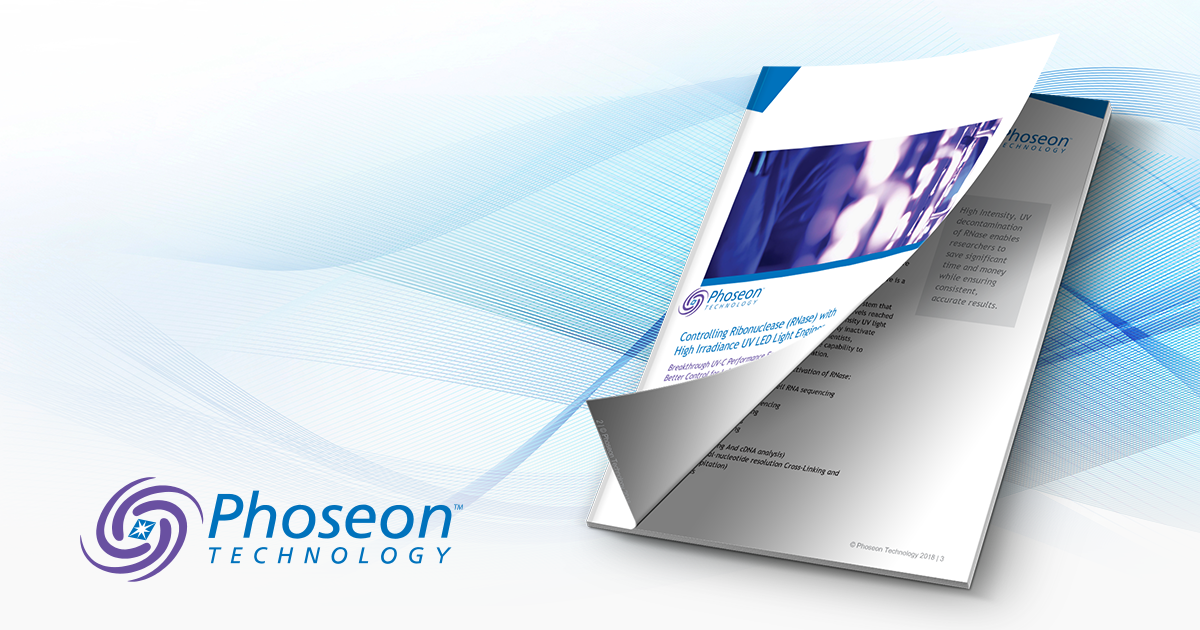 If RNA degrades and fragments in the lab due to contamination, any experimentation done after that isn't worth much. Cleaning equipment with standard cleansers is often imperfect, can leave contaminating residue, and can be harsh on delicate equipment over time.
One desirable alternative to this problem is a UV LED light engine which provides thorough decontamination quickly by inactivating ribonuclease. Eliminating these enzymes helps retain the integrity of the RNA sequence, setting up success for downstream applications.
Download this white paper from Phoseon Technology to find out more!