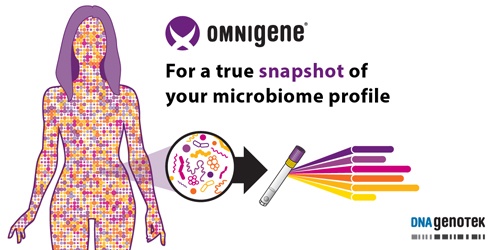 Improving sample quality is the best way to improve data quality.
Minimize bias introduced by microbial growth and DNA degradation by taking a "snapshot" of the in vivo state of the microbiota right at the moment of collection. Through non-invasive self-collection and immediate stabilization of the sample at ambient temperature, the OMNIgene line of products from DNA Genotek provides an all-in-one system for gut, oral and vaginal microbiome profiling.
Ensure your microbiome profiles represent the phenotype of interest, not artifacts of overgrowth or degradation.
To support microbiome research, DNA Genotek is offering complimentary trial microbiome collection and stabilization kits:
OMNIgene●

GUT

(feces/stool)

OMNIgene

●

ORAL

(saliva/tongue/gums

)

OMNIgene●

VAGINAL
*Please note that OMNIgene trial kits are for research purposes and that DNA Genotek cannot provide products directly to customers for personal use.*