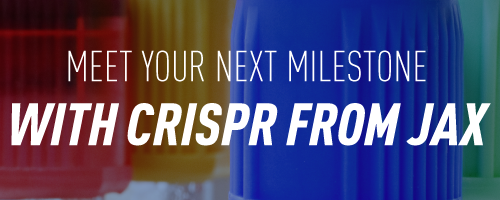 Shorter Timelines, Quality Data
With 80+ years' experience in mouse genetics, The Jackson Laboratory has the capability to modify strains that are relevant in preclinical drug discovery and development with unmatched success rates. From conditional knock-outs to more complex targeted insertions, you can feel confident that your model will be created quickly and correctly the first time. With our model generation, breeding, phenotyping, and in vivo testing under one roof, you can save months and meet that next milestone.
Download this poster from JAX to learn more.